Schedule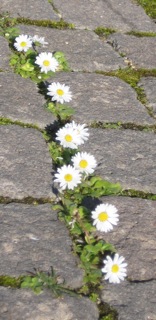 Yoga course
September 2021: Wed 29,
October 2021: Wed 13, 20, 27.
Time: [19:30-21:00]
Location
Voorstraat 60, 2611 JS, Delft (The Netherlands).
Classes are also online via ZOOM. Please, register via e-mail to reserve a spot or receive the Zoom Link.
Course
Yoga is a training process for body, mind and your spiritual being. As such it asks for commitment. That is why the classes are organised in a course form. You make the decision to commit to a course and you will have your space reserved. The commitment is not only from you, the participant, but also from me, the teacher. I commit to the course with preparation, focus on specific topics, and personal guidance. This is only possible because the number of participants is limited.

Course topic: "What do you really need?"
Fee
The voluntary contribution for the course (4 classes) is in the suggested range [€ 24 - € 60]. You choose what is worth to you, based on what you are receiving from the course and your financial situation. This range hopes to meet on one side the needs of a student without a salary or unemployed participant, going up to commercial rates for workers. Yoga should be available to every serious practitioner. If the fee poses a problem, do not hesitate to contact me.